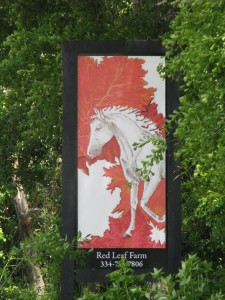 Focusing on Natural Horse Care
13 years Red Leaf  Farm has offered organic, holistic support for a horse in the process of recovery.
Stalls with walkouts, private turnouts, or a social group, our facility keeps horses involved. A natural setting and fresh air combined with hay or grass on-demand and easy to digest meals,  amplify the body's potential.
The farm requires a current Negative Coggins. Veterinary diagnosis, reports, and x-rays are kept confidential. Whether your horse is here for a day, short-term, or long-term stay, we work to satisfy your requests.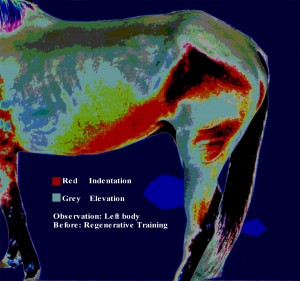 To document progressions, we suggest using our Life Book service. The documentation is a great asset when explaining, tracking, or investigating the progress of your horse.
Therapeutic modalities available: Regenerative TLC-core issue resolution, light therapy, sound therapy, magnetic field therapy, essential oils, homeopathy, massage, acupressure, zero-point therapy, nutrition, balanced foot trimming, universal healing systems, and more.
Pricing General board is $400 /month which includes turnouts, riding privileges, whole food program, and the benefits of organic equine husbandry. The general board is the base rate for horses demonstrating stability in their healing process. Therapeutic/consultations services rendered on a monthly boarding contract are considered extra.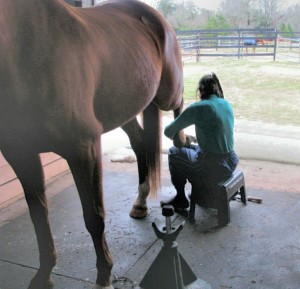 Regenerative lay-ups Each horse arrives with special needs. The baseline pricing includes monthly general board, our feeding program, turnouts, supervision, organic care system, and application of Organic Therapies and Posture Improvement Training. These prices do not reflect variables relating to customizing care, extra service, outside contractors, additional supplies, or supplementation.
The average cost is $600.00
We are willing to work with you to structure financing that makes it possible for everyone to benefit. All prices quoted are subject to change without notice.